About Us
Summit Ordering Systems' newest product — RV InvoiceWriter — is a Point-of-Sale software program specifically designed for the Recreational Vehicle industry.
Summit Ordering Systems has been in business since 1983 and specializes in software for the vehicle service industry. The company is best known for developing Master Repair and DataSmart.
Our services and solutions allow customers to customize and process their invoices quickly and efficiently. Product features include:

Latest design technology
Ability to import catalogs from national part distributors (Stag Parkway, Coast, Northwest Trailer, Aim, Camco, Care Free — and more)
Complete customer history
Detailed inventory control, with purchase orders special sale events and on- and off-season ordering levels
Multiple languages (English, Spanish, French, Italian and German)
Single user or local area network
Multiple-store locations support (share a database within multiple geographical locations)
Customizable software
Affordable pricing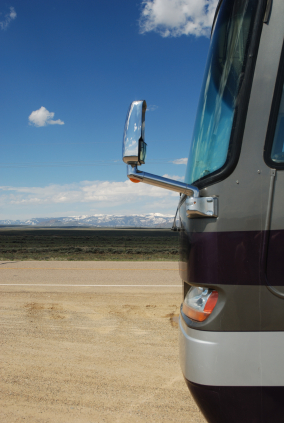 To schedule a DEMO, call us at 800-442-4457 or send
an email now to contact@rvinvoicewriter.com
Management
John Didone, Founder and CEO,
started writing code while in high school, and coincidentally was in the same graduating class as Steve Jobs. John began his computer programming career at Ames Research Center (NASA), and later worked for several large corporations prior to becoming an entrepreneur in 1983, when he started his first software company as a part-time business venture. He eventually launched Summit Ordering Systems as a full-time vocation and has been the CEO and chief developer ever since. He especially enjoys customer relations and development support.
John Crow, Vice President of Sales,
has been selling software to the Automotive Aftermarket for over 30 years. He spent 15 years at Epicor Systems (formerly Triad Systems Corp) where he sold software that specialized in automating Repair Shops. John left Epicor and acquired a 4 bay Repair Shop from one of his former customers. He owned and operated that shop for over 7 years before going back into the software business. John's experience in running his own shop makes him uniquely qualified to help other shops get the most out of their RV InvoiceWriter Software. John joined Summit Ordering Systems, Inc. back in March of 2014. John has a passion for helping Shop owners become more efficient and profitable. This in turn helps them be able to spend more time out of the business and with their families and loved ones.
Leah Sinclair, Customer Service and Marketing,
has been in the operations and management field for well over 25 years. She has extensive experience with the for-profit and non-profit worlds and has done work for the MDA, American Red Cross, National Arthritis Foundation, as well as working in the credit card and banking fields. Leah has been the Event Manager for the Cruisin' Sherwood Car Show, one of the largest car shows in Oregon. Ms. Sinclair joined the Summit Ordering Systems Inc, family in September 2000 in the Technical Support Department. From there she moved to technical writing before her current role heading up the Customer Service and Marketing Department. Leah's commitment to serving the customer is shown in her strengths in customer relations and conflict resolution.