RV Invoice Writer Special Offer
RV Business Software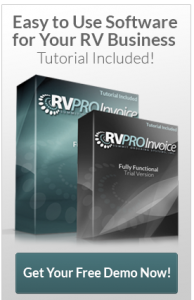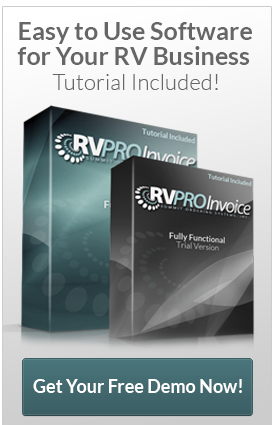 Limited Time Special Offer:

30% Off

Your First RV Invoice Writer Order
Fill out the form below to learn how you can easily implement custom  point-of-sale software solutions for your RV business. Not ready? Bookmark this page and take the tour or download the free trial demo.
Specifically designed for the Recreational Vehicle Service Industry
You can purchase RV Invoice Writer or sign up for a low monthly subscription
Custom solutions for your business to pick only the features that you need
Service writer, counter part sales, and scheduler capabilities
Full Inventory
Communicates with Spader, CARFAX, MechanicNet, Customer link, Market Place and Kukui)
BAR code ready
Ability to import from major part catalogs NTP, Dometic, Redneck, Aim, Carefree and more
Build in Time Clock (actual work and attendance)
Links to Quick Books and Accounting Edge accounting systems
Internal Account Receivable and Payable
Integrated credit card processing
Ready build in reports: Sales, Technicians, Inventory, Analysis and more
Be able to have the program customized to your specific needs
Spell Checker, with PDF and multi languages option
Call today — 1.800.442.4457 — or complete the form to get started.